January / February
Low Vision
Nearly one in 30 people over the age of 40 experiences low vision. How can you reach this population and enhance their quality of life? This feature covers the latest in low vision technologies and how best to work with these patients, most of them seniors.
***
---
Sunglasses are a key fashion signifier, as well as protection for all kinds of outdoor activities. This survey of the latest sunwear fashions looks at who is wearing what and why. Here's what's jazzy, sexy, sporty and protective in sunwear for 2022.
---

May / June
The Presbyopia Epidemic
By 2030, it's estimated that 2.1 billion people globally will be presbyopic. This represents a significant challenge for ECPs as well as a great opportunity. What is driving the presbyopia epidemic? What are the current treatment options and which emerging therapies hold the greatest promise?
---
It's never been easier to find men's glasses that reflect the wearer's personality and enhance his lifestyle. Specs are a man's most important accessory, with technical improvements that have added new levels of comfort and durability. And when it comes to eyeglass styles, the sky's the limit.
---

September / October
Annual Lens issue

Freeform technology is allowing the development of many exciting lens technology advances. And the pace of improvement in lens designs keeps quickening. Improvements in lens designs and treatments provide real benefits to the millions of Canadians who depend on corrective lenses for their daily activities. In our annual special lens feature, we bring the most significant new developments to light.
---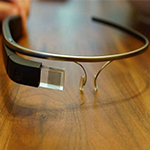 November / December
Advances in Wearable Technology
Smartglasses and AR are considered the next big breakthroughs for wearables technology. Plenty of innovation is coming in this exciting field. Here's what we can look forward to.